CYBER ATTACKS AND CYBER RESILIENCE
Simulating cyberattacks helps build your employees' cyber resilience
Cybercrime spares no one, affecting not only VSEs, SMEs and ETIs, but also local authorities and public health establishments. These are the findings of ANSSI's Panorama de la Cybermenace 2022. Among the cyberattacks suffered, 74% of companies consider phishing to be the main vector of attack. It should also be noted that ransomware attacks are on the increase, as are intrusions.
Against this backdrop of multi-faceted cyberattacks, regulations are getting more organized, with the obligation, from 2024, to report your cybersecurity incidents to the ANSSI and adopt preventive measures.
These include raising your staff's awareness of cyberculture, anticipating cyberthreats and ensuring their peace of mind.
With Cyber Coach, you can test your teams' behavior in the face of increasingly sophisticated threats. Via 100% customizable campaigns of phishing simulation, spearphishing or even ransomware simulation, as well as a simulator for more recent attacks such as BitB, USB key or QR Code, you can promote the cyber resilience of your organization and your employees, in an automated way, without having to think about it.
Simulating cyber attacks in your organization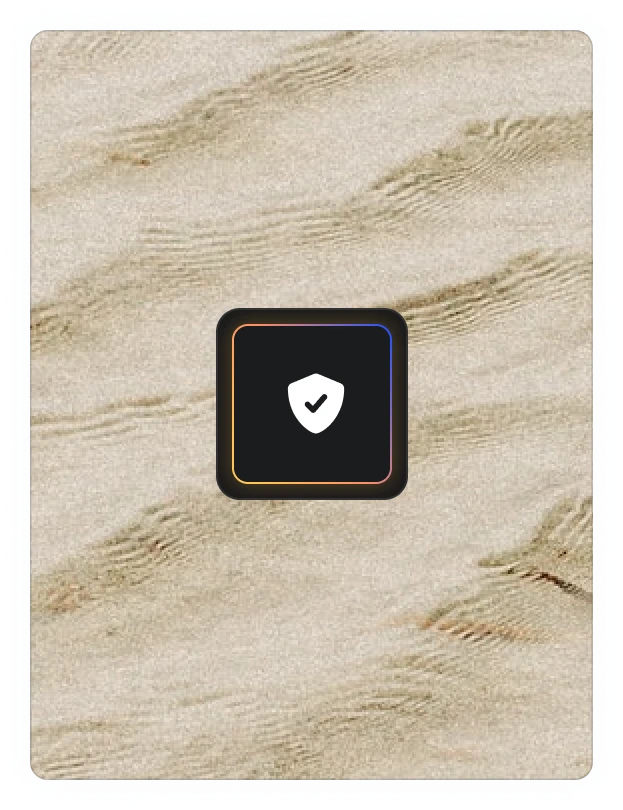 Why simulate cyber attacks in your company?
Employees, CIOs, senior management… anyone can be affected by a ransomware, phishing or spear phishing attack…
IT security awareness is now vital for your organization, and you can rely on our cyber attack simulation solution to:
Enable your teams to identify cyber risks, without suffering the consequences
Reassure your staff of their ability to deal with them.
Cyber Coach is immersive, didactic and instructive, using "learning by doing". Each simulated ransomware, phishing, spear phishing, BitB, USB key or QR Code attack, known as a cyber attack simulation, enables you to improve your level of protection and include your employees in your cyber project.
What is an effective cyber attack simulation?
A cyber-attack simulation in a secure environment is an exercise that rapidly increases your teams' level of cyber maturity and cyber resilience. It is all the more effective when it is repeated regularly, adapted to the profiles and practices of your employees. At the same time, by analyzing the results of the simulations, you can assess their impact and adapt awareness-raising scenarios for even greater effectiveness.
In summary, to maximize the impact of your awareness-raising actions via cyber-attack simulation, it is key to :
Create regular training over the long term
Adapt simulations to your employees' profiles
Use models adapted to in-house tools and practices
Raise awareness at the right time
Assess your teams' level of progress
Simulate a variety of cyberattacks to raise your teams' awareness of cybersecurity.
Simulation ransomware
Phishing simulation
Spearphishing simulation
Simulation of BitB cyber attacks
QR Code cyber attack simulation
Simulation of a cyber attack using a USB key
Why run simulations of cyberattacks?
How can you tell whether a cyber attack is real or simulated?
If you opt for a cyber-attack simulation solution, such as Cyber Coach, it's important to communicate the subject clearly to your employees beforehand, to avoid any confusion. Simulations must also be carried out securely, using controlled tools and methods to avoid any disruption to normal operations.
How does a cyber attack simulation work?
A cyber attack simulation can be carried out in a number of different ways, depending on the objectives and scenarios chosen. Typically, the simulator involves a team of IT security professionals simulating a targeted cyberattack to test the resistance of the IT system to an intrusion, but also the resilience of the company's employees in the face of a real cyberattack. But it can be simpler with a tool like Cyber Coach, which offers hundreds of cyber attack simulation models, and one that's 100% automated.
What is the purpose of a cyber attack simulation?
The aim of a cyber attack simulation is to test a company's resilience in the face of a potential attack, and to identify vulnerabilities in its IT security system… or among its employees. This enables preventive and improvement measures to be taken to reinforce data and system security.
How to evaluate the effectiveness of a cyber attack simulation?
To assess the effectiveness of a simulated cyber attack, it is important to measure employee awareness and responsiveness, as well as the company's ability to manage the situation. Indicators such as attack success rate, response time and implementation of corrective measures can be used.
How do you adapt a cyberattack simulation to an organization?
It is important to tailor the cyber attack simulation to the organization by identifying specific vulnerabilities and creating realistic scenarios. This can be done by assessing the organization's systems, policies and procedures, and taking into account the most common threats in the industry. You can also use Cyber Coach to fully customize your models.
How much does it cost to simulate a cyber attack?
In general, the cost of a cyber attack simulation depends on many factors, such as the complexity of the scenario, the size of the organization and the level of customization. However, investing in a cyber-attack simulation solution like Cyber Coach can be inexpensive, especially when compared to the much higher costs of a real cyber-attack.
Cyber attack simulation - Discover our related solutions
Launch phishing simulation campaigns to educate your employees about how to detect phishing.
Launch ransomware simulation campaigns to teach your employees how to deal with ransomware
Understand your staff's behavior and put them into situations with realistic attack simulations